| | |
| --- | --- |
| |     Incoloy Pipes & Tubes |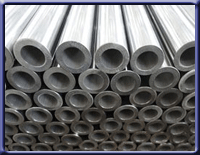 We are engaged in manufacturing and supplying of a wide range of Incoloy 825 Pipes, Tubes which are used in Petrochemicals Plants, Oil Refineries, Fertilizers Plants, Sugar Mills, Chemical Plants, Pharmaceuticals, Textile Machinery, Industrial Machinery, Power Industry, Cement industry and Government Companies.  

Specifications :-
Grades : 
Incoloy 800, incoloy 825, Incoloy 925, Incoloy a-286, Incoloy DS

Type: Seamless / Erw / Welded/ Fabricated

Standard : 
ASTM B407, ASTM B829, ASTM B514, ASTM B775, ASTM B515, ASTM B751

This range is used in :
• Petrochemicals Plants 
• Oil Refineries 
• Fertilizers Plants 
• Sugar Mills 
• Chemical Plants 
• Pharmaceuticals 
• Textile Machinery  


| | |
| --- | --- |
| |     Incoloy Flanges |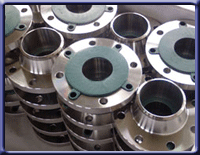 Incoloy 825 is a nickel - iron - chromium alloy with titanium, copper, and molybdenum. Incoloy 825's chemical composition provides great resistance to many corrosive environments, such as pitting, crevice corrosion, intergranular corrosion, and stress- corrosion cracking. Incoloy 825 has good mechanical properties from moderately to high temperatures. The hot - working range for incoloy 825 is 1600 to 2150° f. The material has good weld ability by all conventional processes. 

Specifications :-
Grades : 
Incoloy 800, incoloy 825, Incoloy 925, Incoloy a-286, Incoloy DS

Flanges Grade : ASTM A 182 F 304/L; 316/L; 317/L; 309; 310; 321; 347; 904L.

Type : SORF, BLRF, WNRF, SOLJ

Class : 150 To 3000

Flanges Range : DN15 Upto DN1800 IN 150 LBS, 300 LBS, 400 LBS, 600 LBS, 900 LBS, 1500 LBS, 2500 LBS / TABLE 2.5, TABLE 6, TABLE 10, TABLE 16, TABLE 25, TABLE 40, TABLE 64, TABLE 160, TABLE 320, TABLE 400

Types : Socket Weld, Slip On, Blind, Lapped, Screwed, Weld Neck, Long Weld Neck, Reducing, Spectacle, Ring Joint

Features:
• Durability
• Corrosion resistance
• Dimensional accuracy
• High strength
• Excellent finish
| | |
| --- | --- |
| |    Incoloy Buttweld Fittings |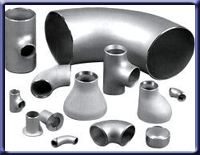 We manufacture & export incoloy 800 alloy buttweld fittings cratering petroleum industries, oil refining sector, filtration industries, piping industries, paper & puld industries, power plants etc. Catering to such technical sectors require superior & consistent quality butt-weld pipe fittings. 

Specifications :-
Grades : 
Incoloy 800, incoloy 825, Incoloy 925, Incoloy a-286, Incoloy DS

Standards : ASTM B366

Types :  
Bend (Long & Short)
Elbow (180 Deg., 90 Deg. & 45 Deg.)
Tee (Equal & Unequal)
Reducer (Concentric & Eccentric)
CAP, Stub end (Long &Short)
Nipple (Barrel)

Application:
• Petrochemicals Plants
• Chemical Plants
• Industrial Machinery 
• Power Industry
• Government Companies

| | |
| --- | --- |
| |    Incoloy Forged Fittings |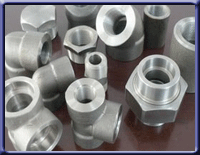 We offer incoloy forged fittings that are widely acknowledged in the market for their durability and corrosion resistance. The product has been developed by keeping varied requirements of our clients in consideration. Forged forgings are used in various industries which include refineries, pharmaceutical, petrochemicals, chemicals, sugar, engineering, nuclear, thermal pipe plants, and many more. 

Specifications :-
Grades : 
Incoloy 800, incoloy 825, Incoloy 925, Incoloy a-286, Incoloy DS

Types :  
• Union
• Coupling
• Full Coupling
• Cross
• Forged Elbow
• Hex Nipple
• Plug
• Bushing
• Boss
• Insert
• Adapter
• Socket
• Forged Tee
• Olets
• Weldolet
• Sockolet
• Elbowlet
• Thredolet
• Nipolet
• Latrolet
• Sweepolet
• Half Coupling
| | |
| --- | --- |
| |    Incoloy Fasteners |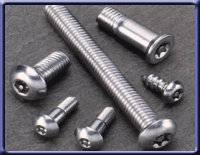 We are one of the leading Stockiest and exporters of Incoloy 800 Fasteners, which are manufactured according to specifications and drawings provided by the customers. These High corrosion Alloy material are used in Oil & Gas, Heat Exchangers, Aerospace, Pharmaceutical, Defense.
Specifications :-
Grades : 
Incoloy 800, incoloy 825, Incoloy 925, Incoloy a-286, Incoloy DS
Types:
Bolts Stud Bolts, Hex Head Bolts, Socket Hexagon Head Screw Anchor Bolts, U-Bolts, J Bolts, Mushroom Head Square Neck Bolts , T- Head Bolts , Wing Screw , Eye Bolt , Eye Bolt, Foundation Bolts, Structural Bolts.
Features : 
• Corrosion resistance
• Optimum strength
• Long service life
• Fine finish