| | |
| --- | --- |
| |    Hastelloy Pipes & Tubes |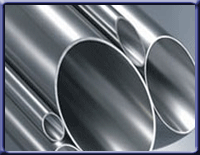 We fabricate Hastelloy Pipes with supreme grade material and advanced technology .These Pipes are highly appreciated for their robust design and easy installation process. They are known for delivering highly accurate testing results. These pipes can be availed by our customers at market price.

Specifications :-
Grades : 
Hastelloy C-22, Hastelloy C-276, Hastelloy C-2000

Type: Seamless / Erw / Welded/ Fabricated

Standard : 
Hastelloy Seamless Pipe
Hastelloy ERW Pipe

This range is used in :
• Petrochemicals Plants 
• Oil Refineries 
• Fertilizers Plants 
• Sugar Mills 
• Chemical Plants 
• Pharmaceuticals 
• Textile Machinery


| | |
| --- | --- |
| |    Hastelloy Flanges |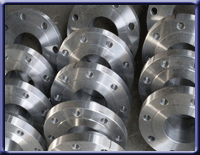 We offer a wide range of Hastelloy Flanges which are made from high grade material and sophisticated technology. These are checked on various parameters to deliver a defect free range. They widely used in different industries as per the requirements for their great performance, durability, proficiency and precision.

Specifications :-
Grades : 
Hastelloy C-22, Hastelloy C-276, Hastelloy C-2000

Size : 1/2"NB to 12"NB

Standard : ASTM, ASME, API, AISI, BS, ANSI, DIN, JIS, MSSP, NACE

Types : Socket Weld, Slip On, Blind, Lapped, Screwed, Weld Neck, Long Weld Neck, Reducing, Spectacle, Ring Joint

Features:
• Durability
• Corrosion resistance
• Dimensional accuracy
• High strength
• Excellent finish

| | |
| --- | --- |
| |   Hastelloy Buttweld Fittings |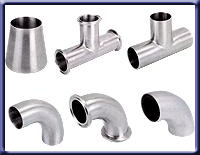 We are engaged in offering an array of Hastelloy Buttweld Fittings, which is manufactured from nickel alloy. We also offer unmatched range of Hastelloy Fittings which is fabricated using high quality raw materials and advanced technology. These are available in various specifications that meet the individual requirement of our clients. These are offered at industry leading prices. These are checked on various parameters to deliver a defect free range

Specifications :-
Grades : 
Hastelloy C-22, Hastelloy C-276, Hastelloy C-2000

Standards : ASTM / ASME SB 336 & XXS

Types :  
Bend (Long & Short)
Elbow (180 Deg., 90 Deg. & 45 Deg.)
Tee (Equal & Unequal)
Reducer (Concentric & Eccentric)
CAP, Stub end (Long &Short)
Nipple (Barrel)

Application:
• Petrochemicals Plants
• Chemical Plants
• Industrial Machinery 
• Power Industry
• Government Companies

| | |
| --- | --- |
| |   Hastelloy Forged Fittings |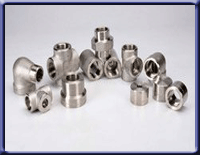 Following the able guidance of our skilled professionals, we offer Hastelloy Forged Fittings. We monitor the quality control process with utmost care to deliver defect-free products to our clients spread all over the world. It is a precision-designed fitting assembly that helps to connect pipes and tubes ensuring zero-leakage and zero residual stay outs. It ensures high operational safety at optimum usage. We trade these safe fitting assemblies at a moderate price.

Specifications :-
Grades : 
Hastelloy C-22, Hastelloy C-276, Hastelloy C-2000

Types :  
• Hastelloy Union
• Hastelloy Coupling
• Hastelloy Full Coupling
• Hastelloy Cross
• Hastelloy Forged Elbow
• Hastelloy Hex Nipple
• Hastelloy Plug
• Hastelloy Bushing
• Hastelloy Boss
• Hastelloy Insert
• Hastelloy Adapter
• Hastelloy Socket
• Hastelloy Forged Tee
• Hastelloy Olets
• Hastelloy Weldolet
• Hastelloy Sockolet
• Hastelloy Elbowlet
• Hastelloy Thredolet
• Hastelloy Nipolet
• Hastelloy Latrolet
• Hastelloy Sweepolet
• Hastelloy Half Coupling

Application:
• Petrochemicals Plants
• Chemical Plants
• Industrial Machinery
• Power Industry
• Government Companies
| | |
| --- | --- |
| |   Hastelloy Fasteners |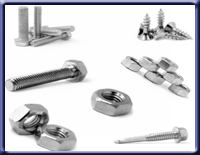 Backed by our in-depth industry expertise, we are offering a qualitative range of Hastelloy Fasteners to our clients. These are available in various specifications that meet the specific requirement of our clients. These are highly appreciated by our clients for the unique features such as robustness, corrode resistant and high performance.
Specifications :-
Grades : 
Hastelloy C-22, Hastelloy C-276, Hastelloy C-2000
Types:
Bolts Stud Bolts, Hex Head Bolts, Socket Hexagon Head Screw Anchor Bolts, U-Bolts, J Bolts, Mushroom Head Square Neck Bolts , T- Head Bolts , Wing Screw , Eye Bolt , Eye Bolt, Foundation Bolts, Structural Bolts.
Features : 
• Corrosion resistance
• Optimum strength
• Long service life
• Fine finish